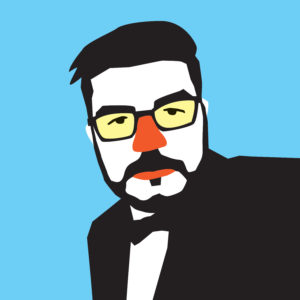 An Illustrator by training, and graphic designer by trade, Luke has recently transitioned into the world of landscape painting. He draws inspiration from the varied landscapes, both natural and artificial, in his home region of Northumberland County. Luke's expressive brushwork captures the fleeting light and movement of everyday scenes we might otherwise take for granted.
Luke Despatie is an award-winning painter, graphic designer, illustrator and print-maker. His work has been recognized internationally in publications such as Applied Arts, Communication Arts, Low Tech Print (UK), and Unexpected Packaging! (Japan). He was named one of ten young designers to watch by Design Edge magazine. He teaches typography in Fleming College's Graphic Design – Visual Communications program.
See Luke's design work here!
  Instagram
SHOWS
Cultivate Festival – 2018 Artist in Residence
Art Gallery of Northumberland – 2018 Juried Exhibition
Latchum Gallery – 2017 Juried Exhibition – Juror's Prize
Critical Mass – 2017 Mega-Mini Print Project – Miniature Gallery (solo)
SaveSave